Real stories make real impact.
But nonprofits often operate with lean teams and limited resources, making steady, meaningful storytelling a struggle. Yet nothing is more critical to donor growth and reaching revenue goals than impact stories. We'll share some tips for strategic content production that leaves no crumbs.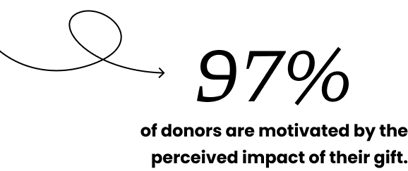 Appeal to the different generations.
Boomers and Gen X-ers are old hats at charitable giving, but they need to understand the bigger story to become recurring online donors. Millennials prefer to give online, but they really connect with individual, intimate narratives. Read the guide for more insights on crafting stories that inspire each generation.
Show up in the right place.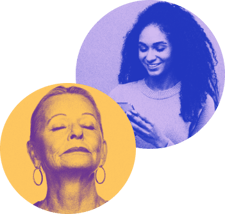 Sure, it feels nice to be everywhere. But sometimes you just don't have the bandwidth to do each channel justice. Get some fast facts to help guide your channel strategy for every story.
We need really good storytelling embedded into our organization. It's not just marketing's job anymore, it's everyone's.

Justine Burke
Vice President of Marketing, Metropolitan Ministries

Download the guide to gain actionable insights that help you
Craft stronger appeals
Build better audience targets
Grow the right channels
Create frictionless donations